75% Gas / 25% Alcohol Mixture Carburetors


Chuck Nuytten Carburetors has a new carburetor design offering the benefits of alcohol without the added maintenance. The new design is based on using a fuel mixture of 75% racing gas to 25% racing alcohol. Benefits include:


Easier to start.

Fewer oil changes.

Uses same fuel system required for racing gasoline.

Decreased fuel system service time. Racing gas helps as a lubricant to protect from water scale.

Easier to tune and more dependable.

Uses less fuel than a 100% alcohol system.

Spark plugs read like an engine on racing gas.

Uses the same spark plug heat ranges as gas.

Oxygen sensors function better and have more consistent readings.

Water temperature runs 20 to 25 degrees cooler than gas.

Motor is quicker to warm up for use.

75/25 is more successful in lower compression motors than using 100% alcohol.

Produces strong mid-range torque with high RPM horsepower.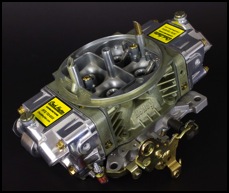 Models Available
4150
750-2003GA

750-2004GA

850-2003GA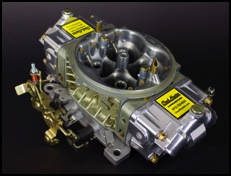 HP Series
750HP-2003GA

950HP-2003GA

1000HP-2003GA
Dominators
1050-4003GA

1050-4004GA

1150-4003GA

1150-4004GA